Wintertime is coming to an end. The warm weather is on the horizon, and weekend plans will start getting made soon. You have spent the last few months visiting inlaws, buying gifts for loved ones, and eating until your heart's content. This year, give back to yourself. Find the boat of your dreams and start making new memories with the family on the water. Join Skier's Marine from March 3 through March 5 at Mud Island to experience our 2023 Mud Island Demo Day. Climb aboard and envision your weekends on the water. 
Time and Location
The 2023 Mud Island Demo Day will begin on March 3, 2023, at Mud Island Marina. Located in downtown Memphis, the marina is an excellent place for boat lovers of all ages. With plenty of open water, thanks to Wolf River Harbor, now is a great time to see the power and excitement of owning a boat. 
Friday, March 3: 10am-4pm

Saturday, March 4: 10am-4pm

Sunday, March 5: 10am-4pm
Test Drive Luxury Brands
Step aboard the finest models from our luxury brands and envision what it can be like to have full days on the water. Skier's Marine will have a boat for every new or seasoned captain looking for their first or next boat. Are you looking for a spacious boat? Check out the latest models from our newest pontoon brand, Premier. You may wish for a recreational-style boat to surf behind. Test drive the most recent models from MasterCraft, Supra, and Moomba. Whatever you're style is on the water, we have a boat tailored to your needs.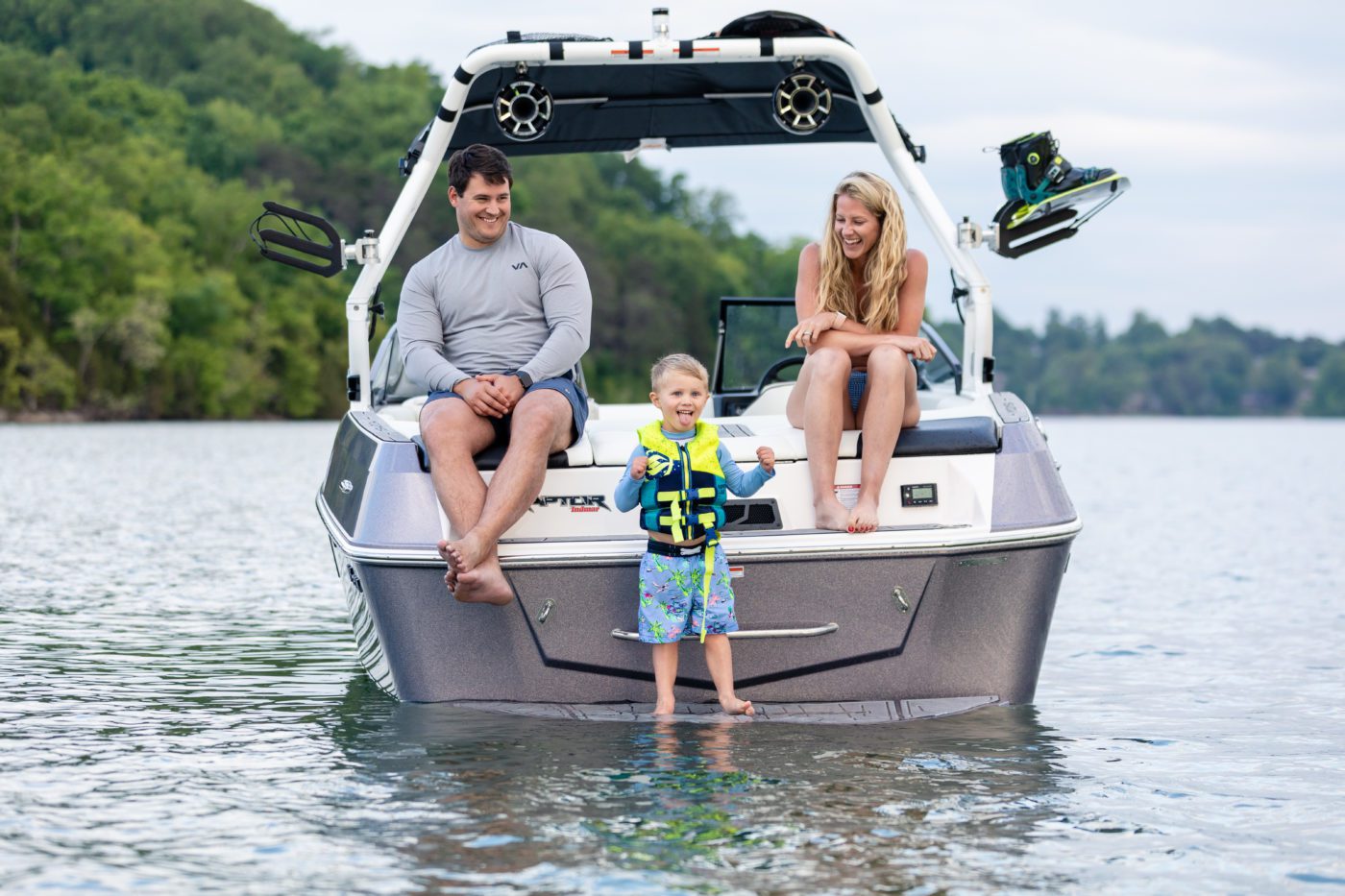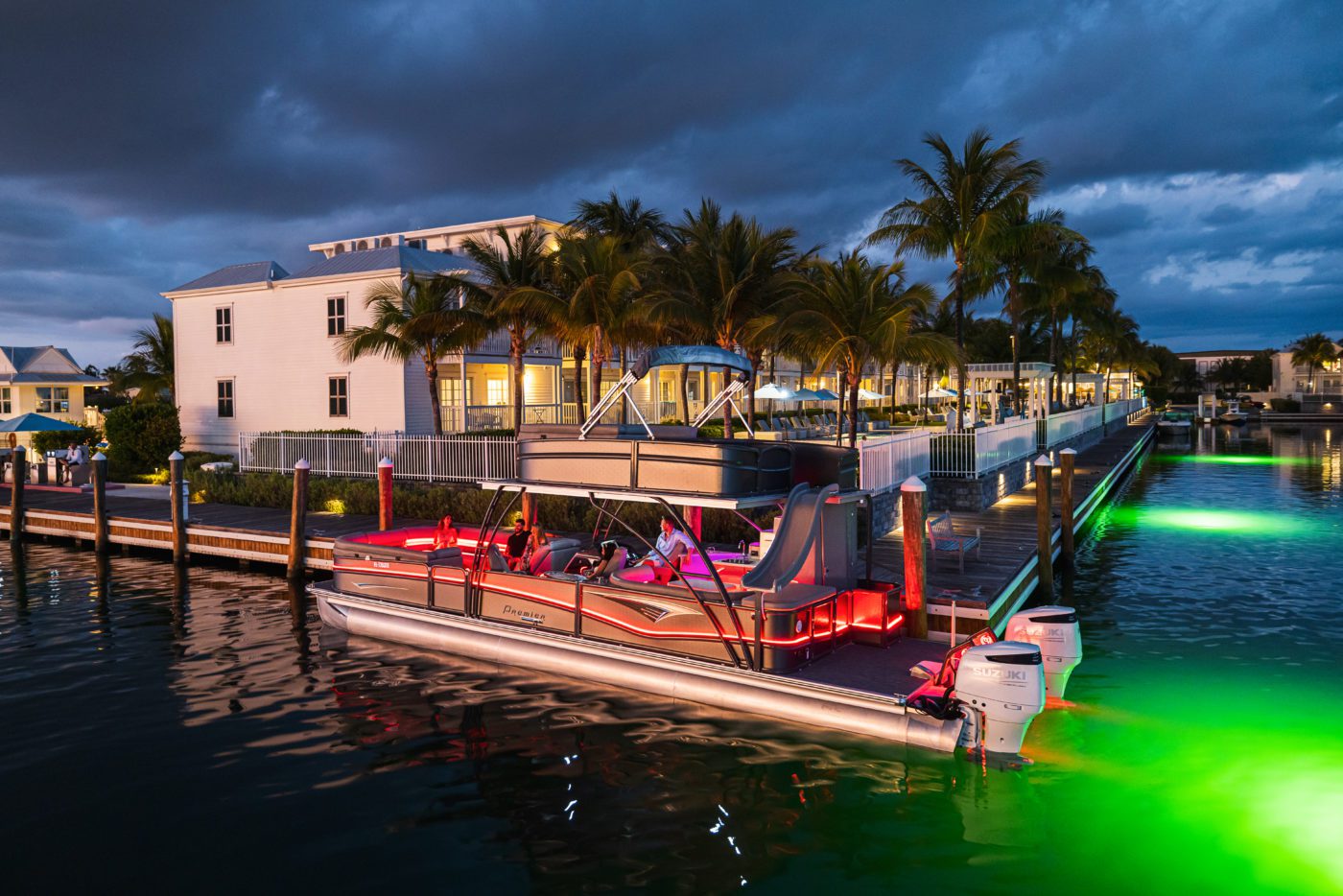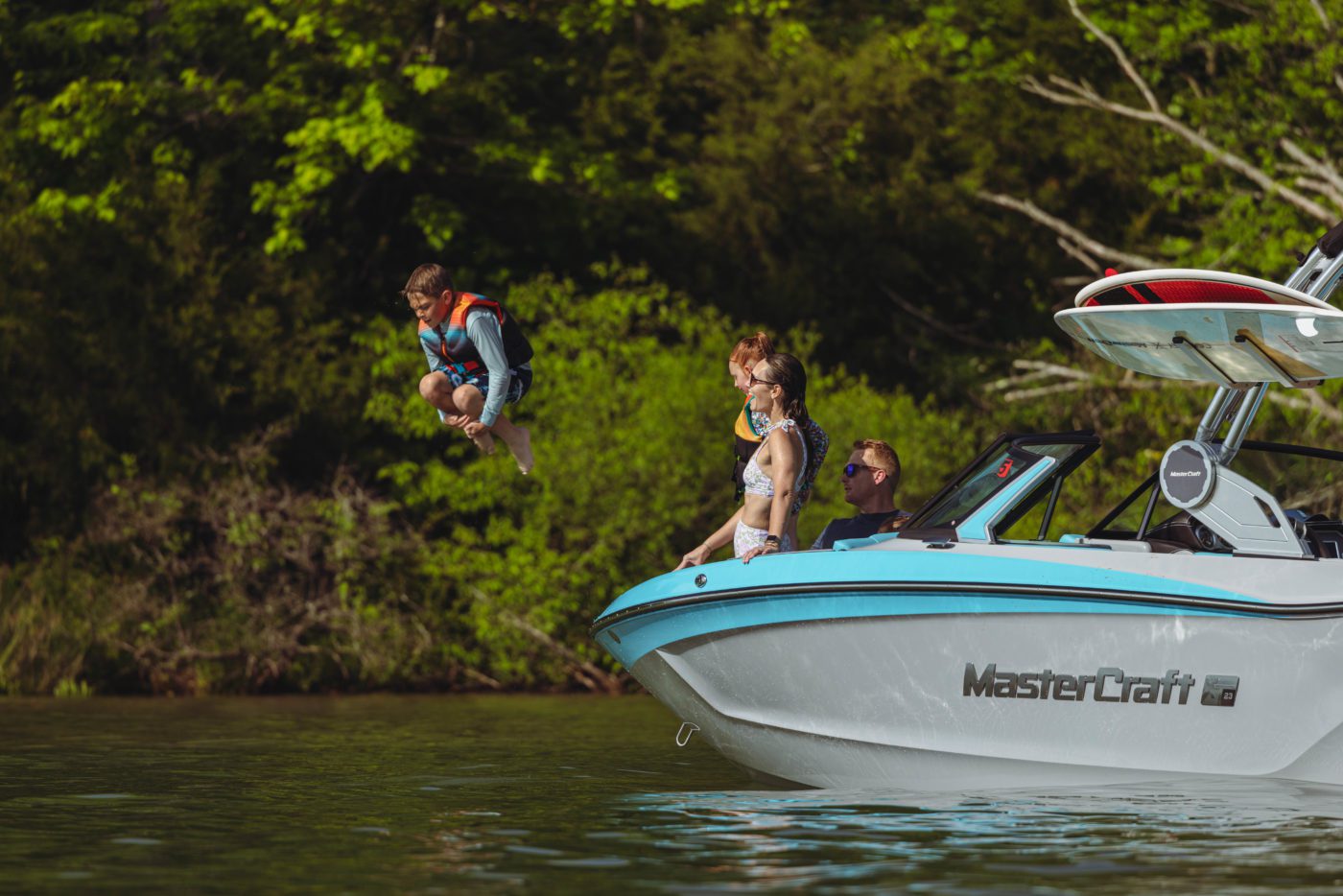 MasterCraft
MasterCraft remains one of the industry's most awarded ski and wake boats. Skier's Marine happens to be the number one MasterCraft dealer in the world. With 16 models spanning the brand, MasterCraft provides a perfect ride for every owner and surfer. Not only are you getting an excellent boat, but one that offers peace of mind with its outstanding quality and industry-leading warranty. Spend more time out on the water surfing and less worrying. 
Supra
Supra has added many new features for the four families spanning the brand. You are getting a boat full of technology with updated seat bases, intelligent actuators, and a transom remote to help with surf direction. Supra continues to be a driver-focused vessel with a dash that provides you with the tools to control it all from one spot. A one-touch touch screen offers access to media, wake, surf, and lighting. Tap into your rear camera and catch all of the action behind you. 
Moomba
More standard features equal more of a good thing. Moomba is a fantastic boat for anyone looking to have all your luxury features for a low price. Raptor by Indmar gives you tow-focused torque, fuel efficiency, and year-after-year reliability. Moomba's patented wake and surf systems provide new abilities to keep you focused on driving while Moomba focuses on the waves.
Premier Pontoons
One of the newer brands, Skier's Marine, has started to carry. Premier has reshaped the pontoon industry, literally. With a flat bottom that helps the boat from dragging, you feel like you are getting a pontoon ahead of its time. Thanks to Premier's pontoon-patented ricochet ladder, you will never have to bend over to get your ladder. With a small amount of forward-moving weight, your ladder will pull out of the water behind you. Are you taking the party to the water? Premier offers an upper deck lounge for the Escalante family- More than a sundeck, complete your pontoon with a water slide and create lifelong memories. 
Boston Whaler
Boston Whaler provides one of the world's most exciting, safest, and easy-to-own boats. "Unsinkable" has become a widespread word describing the Boston Whaler brand. All models perform beautifully inshore, offshore, or on the lake regarding fishing. Boston Whaler's spacious room allows for critical ingredients for socializing and cruising. All Whalers have partnered with leading suppliers to give you the latest technology in the industry.
Chaparral
Chaparral makes for luxurious, high-quality fiberglass vessels. With models ranging from 21 feet to 33 feet, you will find a size that fits your needs. All 2023 models now feature unique upholstery material made from 100% SiO silicone making it virtually maintenance-free.
Reserve A Time For The Mud Island Demo Day
Now is a great time to test drive a boat that you have had your eyes on. Spots are minimal, so be sure to reserve a spot. The time frame will range from 10am-4pm from Friday to Sunday. Each demo will last roughly an hour and a half. When selecting your time, let our product specialist know when you will arrive and what brand you want to demo. Models from each brand will vary.