For over 50 years, MasterCraft has hand-built its legacy as a pioneer of luxury comfort, forward-thinking innovation, and unwavering dedication to premium craftsmanship. This craftsmanship has helped MasterCraft boats create some of the best on-water experiences in the industry. With 16 models spanning five families, MasterCraft built a boat tailored to everyone. Skier's Marine is proud to be the number one MasterCraft dealer in the world. With seven locations across the southeast, we deliver quality to each boat owner- new or seasoned. Skier's Marine continues to provide our passion for boating to build your legacy. 
What We Love About MasterCraft Boats
When owning a MasterCraft, your lifestyle of boating changes forever. MasterCraft features cutting-edge technology and manufactured improvements influenced by customer feedback. MasterCraft has a boat built specifically for you, whether you are a skier, tuber, surfer, or waker. So what do we love about MasterCraft? There are endless reasons. While we could go on forever, we will keep it short and name a few. 
Why The NXT23?
With the NXT23's new and distinct hybrid bow design, you get more ample storage and seating capacity for your crew. Additionally, with the option to upgrade and have room for up to 10 boards, you get a surfer's dream boat. With technology forever changing, MasterCraft has crafted its ski boats to be up-to-date with all-new tech. Get on the water faster with standard telematics connectivity on your NXT23. With this unique feature, you can now check your boat's health, view critical data, and keep your local dealer up-to-date via the MasterCraft app. The NXT23 is reshaping consumers' expectations for best-in-class performance and design. You will find the specs for the NXT23 listed below. 
Specs:
Boat Length: 23′

Beam: 100″

Boat Weight: 5,030 lbs

Fuel Capacity: 65 Gal

Seating Capacity: 16 people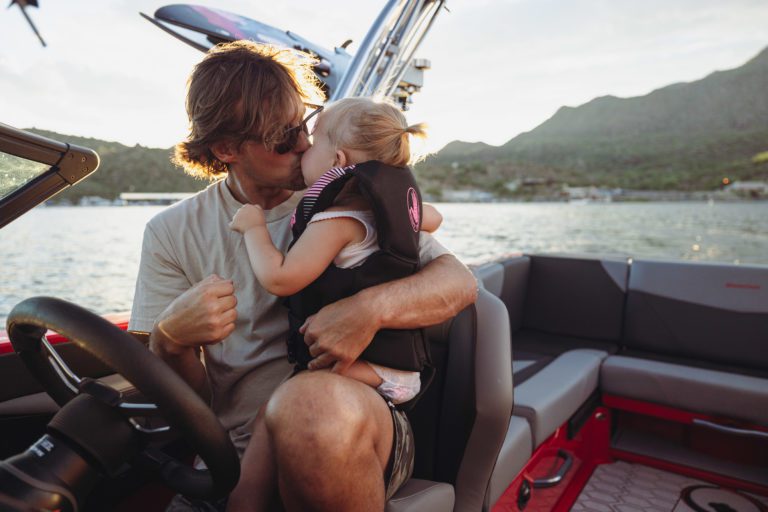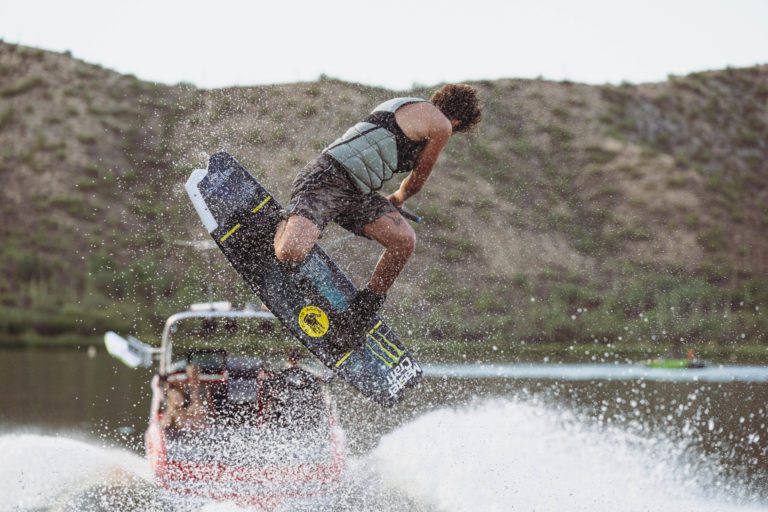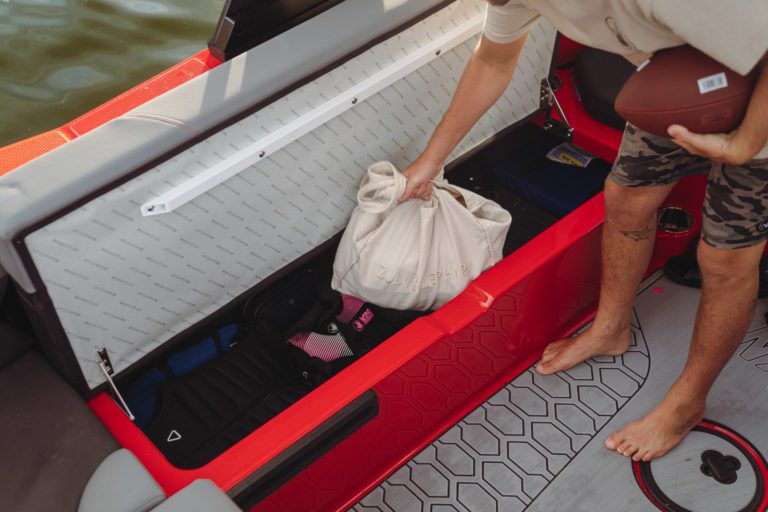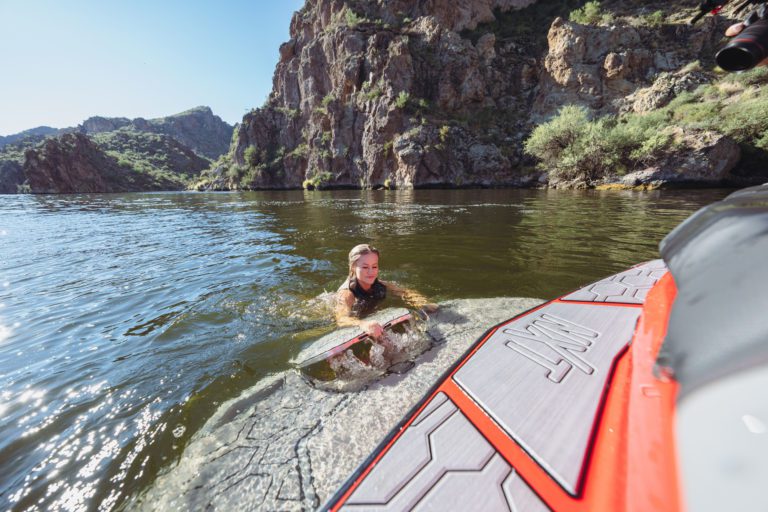 Ilmor Engine
Ilmor is MasterCraft's exclusive engine partner in the boating industry. Over the years, they have delivered some of the most rugged, effective, and reliable engines with an industry-leading seven-year, 1000-hour warranty. Who is Ilmor, and why does this matter? Ilmor has over 30 years of experience in the automotive racing industry. With that experience, they have brought the world's most powerful engine to the water. 
SurfStar
Whether you are a beginner or a pro at surfing, SurfStar delivers the best wakes and waves at the touch of a button. MasterCraft was the first manufacturer to create custom surfing behind the boat. Over the last 13 years, MasterCraft has learned how to perfect the wave from customer feedback. With the latest SurfStar innovation, you never have to worry about compromising waves for fun. MasterCraft's actuators provide maximum strength and durability, giving you reliable waves all day. Pair these with the position sensors to provide you with consistency, always. 
*SurfStar not found on ProStar
New Innovations For 2023 MasterCraft Boats
Whether it is more features, more comfort, or more wave options, MasterCraft is always trying to find ways to push the boundaries. New for 2023, the optional flip-down swim step can be easily pulled down with a single hand. This step makes getting in and out of the water a breeze for kids and older adults.
If you are a big surfing fan, your day has just improved. MasterCraft has the most board storage in the industry. Thanks to clamping board racks and new bimini tops with slots, you can hold up to 10 boards. These biminis can hold up to six boards to give you and your crew more room in the cockpit. Another critical feature for surfers is the new pop-up pylon. The conveniently located pop-up pylon will be put away with a simple push- making it ready when you are.
Who Is The NXT23 For?
At Skier's Marine, we do not want to put anyone in any boat available. Our goal, when it comes to boating, is to put everyone in the right boat. The NXT23 is an excellent boat for any surfing enthusiast or family of young surfers. With all the storage in this ski boat for ropes, boards, and much more, you can bring the whole family aboard. With this boat being such a great size for big crews on small lakes we would recommend this boat to almost anyone. These ski boats really provide for any family whether they want to surf, cruise, ski, or have lunch on the water. 
Additionally, the NXT23 gives drivers of all driving experiences a chance to become water superstars. Dockstar makes backing up a breeze with rudders in the front of the prop to direct water flow in reverse. New and veteran boaters of all experience are welcome. 
Optional Features
CoolFeel vinyl technology: exclusive to MasterCraft, the CoolFeel vinyl technology is proven to remain up to 30% cooler than regular vinyl seating. Now you can stay stylish and cool at the same time. 

Convertible Rear Seating: Fit any NXT23 with a convertible rear seating option that allows you to adjust the look of your cockpit. Face the front to feel the wind in your face, or turn around and catch the action in the water. 

Tower Upgrades: Z8 and Z10.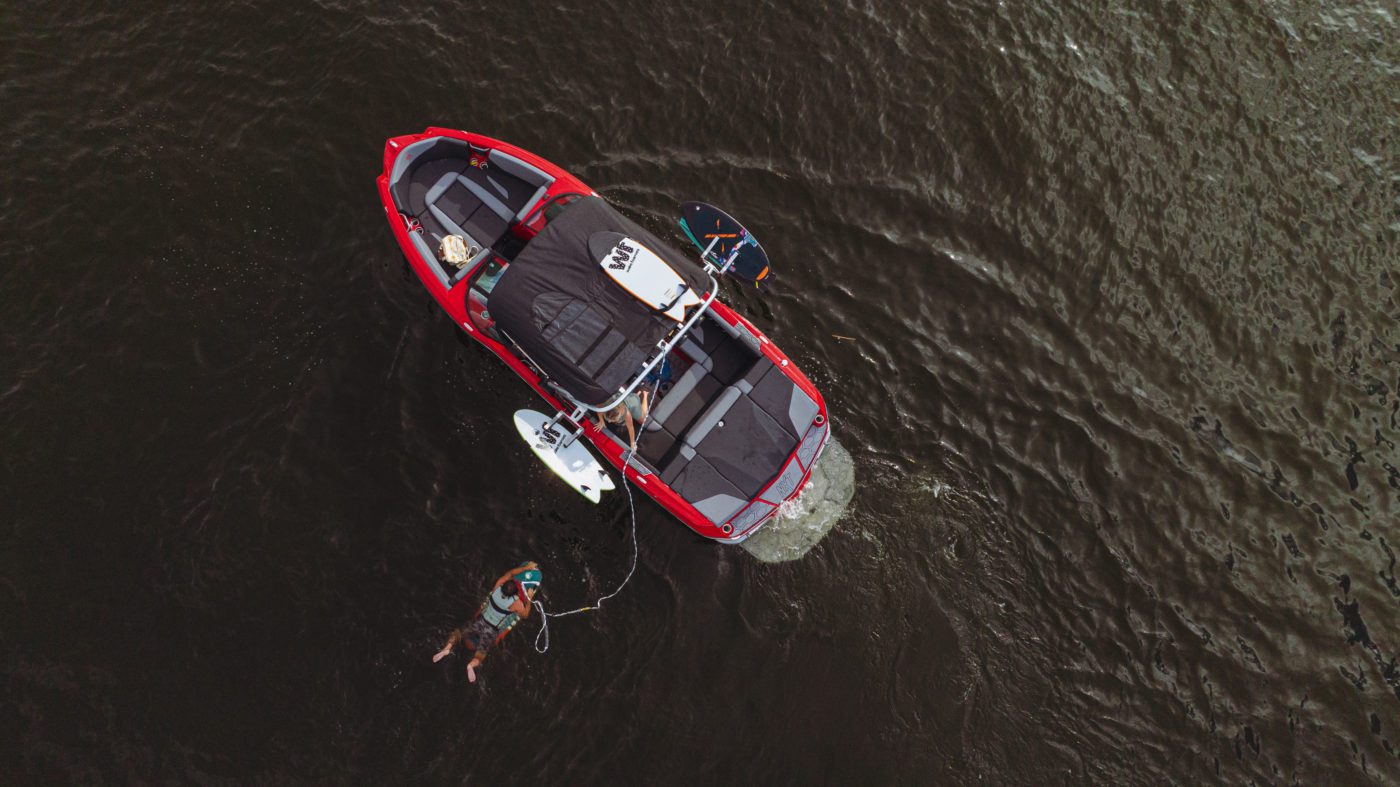 Looking For MasterCraft Boats? Let Us Be Your Boat Dealership.
Skier's Marine currently has seven locations throughout the southeast. We are the largest MasterCraft boat dealer in the world. New or used, you will find a boat tailored to your needs. With three locations in Alabama, we have placed a dealership close to your leading lakes. We have a store in Athens, Dadeville, and Westover. You will find our two dealerships in Gainesville and Lake Oconee in Georgia. While in Tennesee, you will find our two other dealerships on opposite sides of the state. We have a boat dealership in Memphis and Chattanooga. 
Why Skier's Marine? We are family-owned and operated. Our ownership structure gives our clients access to our leadership team, keeping our business focused on your family's memories. Skier's Marine is small enough to get to know each of our clients but large enough to leverage our resources to provide quicker service, more inventory choices, and better pricing. With each customer, we experience, we are looking to provide our passion for life on the water to you and your family. Click the link below to shop for the latest MasterCraft NXT23 we have in stock.