Purchasing a new or pre-owned boat is a big decision with many factors to consider. With so many options, you may find yourself asking, how do I make sure that I'm making the right decision? Don't worry. We understand completely! Here at Skier's Marine, we want to be your trusted education source and help make this process easy. Let us get started with five things you should consider when purchasing your new boat: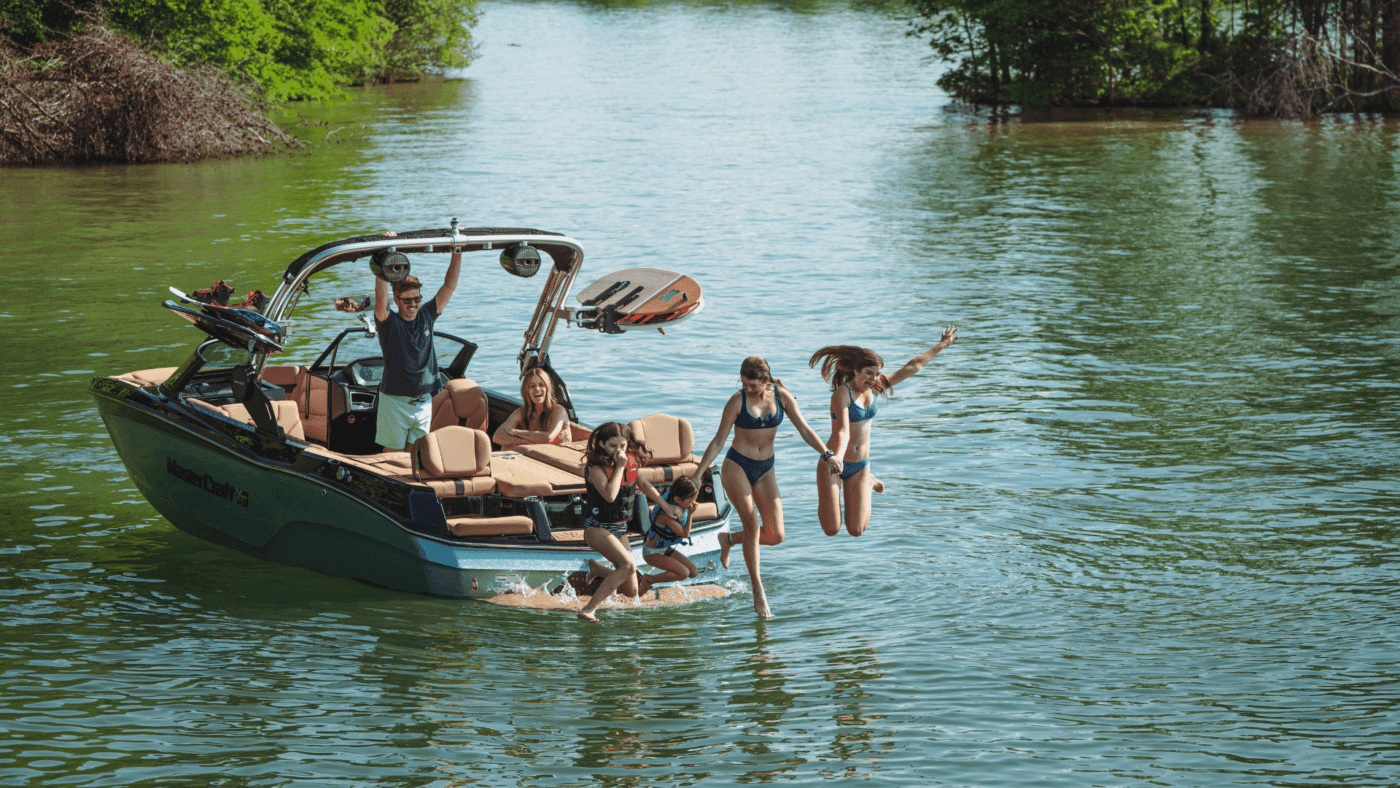 1. How do you envision using the boat with your family?
There are several types of boats out there, so being able to clearly define the type of boating you plan to do will significantly narrow your options. Are early morning fishing trips your happy place? Try a fishing boat! Have young kids that love to tube and want to wakesurf? Look into wake boats! Maybe a sunset cruise with an optional ski tow is more your speed? A pontoon might be your perfect boat! Or maybe you're looking for something in the middle? Ensuring all decision makers are on the same page will make the buying process smoother. For more descriptive information and videos on the different types of boats, visit our A-Z guide on our YouTube channel or check out our boat walkthroughs here.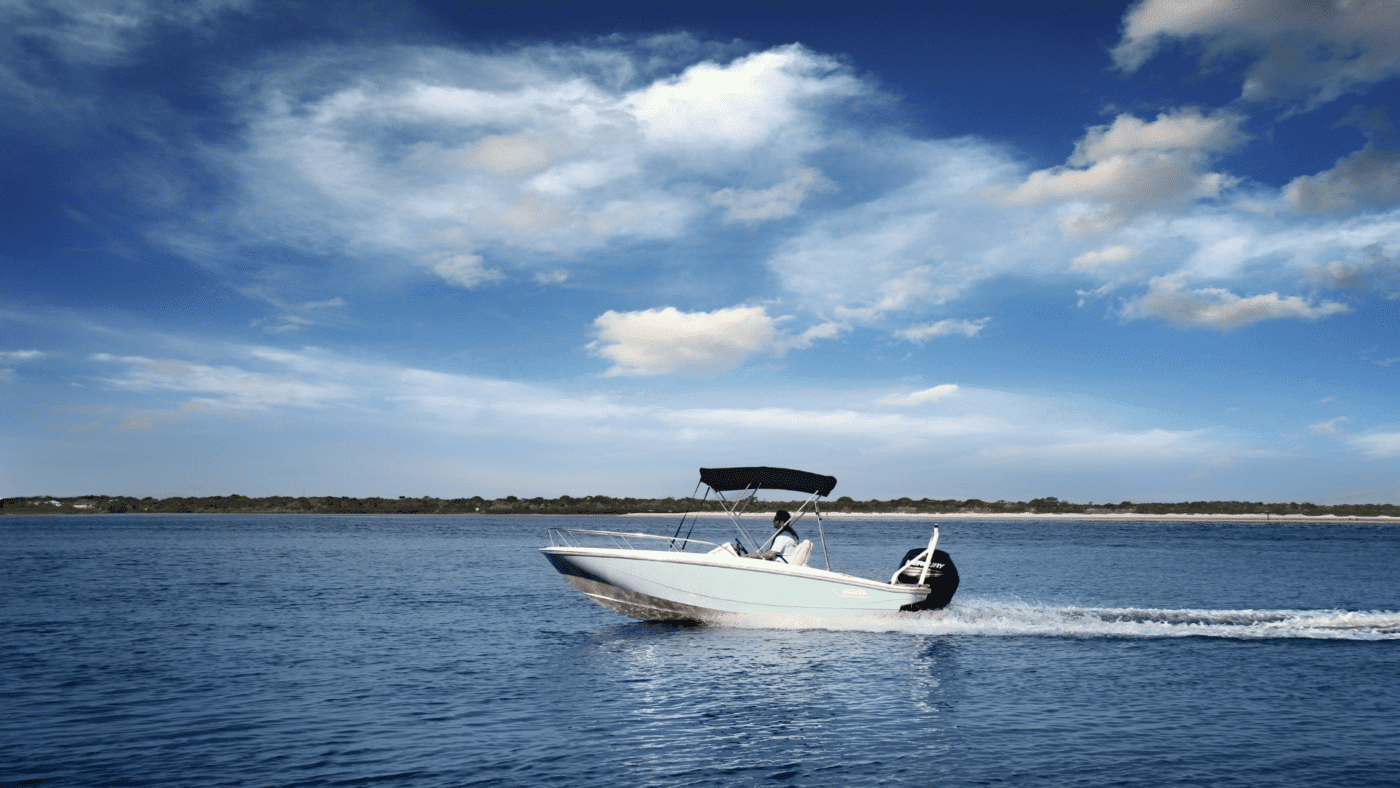 2. Remember your budget.
Even if that extra beautiful boat is calling your name, it's not worth putting excessive financial strain on your monthly expense. Instead, you're better off finding a boat in your price range. Be sure to consider the boat's trailer, boat registration, possible storage options, and insurance expense in the total number. Plus, you'll need regular maintenance like a car, so be sure to factor in ongoing costs. We'll review ongoing costs in another video! Overall, your time on the boat will be much more enjoyable and relaxing if you're not worrying about how to pay for it. If you are planning on financing, be sure to ask the local dealer about their financing options. Here at Skier's Marine, we make financing a boat simple so you can get out on the lake as soon as possible.
3. Decide how you plan on paying for your new boat.
If you plan on writing a check, understand the differences between a personal check and a cashier's check. Paying with a cashier's check is the same as paying with cash and will require you to sign an 8300 form with the IRS. If you are financing, it can be a good idea to check your credit score with a site such as Credit Karma to ensure you are ready.
Buying a boat is different from a house or automobile and requires a higher score to get the best rates. Most banks want to see a minimum of 10% down when financing and a larger down payment can help to lower your interest rate. These loans are usually simple interest with no prepayment penalty, so paying extra is a good idea. When it comes to terms and boats, it's the opposite of the automobile world. In purchasing an automobile, the shorter term gets the best rate but in boating, the longer term gets the best rate. When financing under $50,000, you will find terms from 1 – 15 years available; if you are financing over $50,000, the terms extend up to 20 years.
4. Purchasing a boat from a reputable brand.
Your boat is an investment in your family's legacy for years to come, so you need a boat that stands the test of time. All brands are not built equally. How do you know you are getting a quality boat? Spend time reading reviews, touch and feel "where you are not supposed to" examining the quality of the build, and spend time on the water in a demo experience.
Skier's Marine has chosen partnerships with the highest quality brands making it easy to stand behind their products. That said, we do know there are other good brands of boats out there. Do your homework to figure out which brand suits you best. Look for quality and always take the boat for a test drive with the family. You should also inquire about the boat, engine, and trailer warranty. Quality brands will stand by their products. This time investment will help to ensure many years of enjoyment.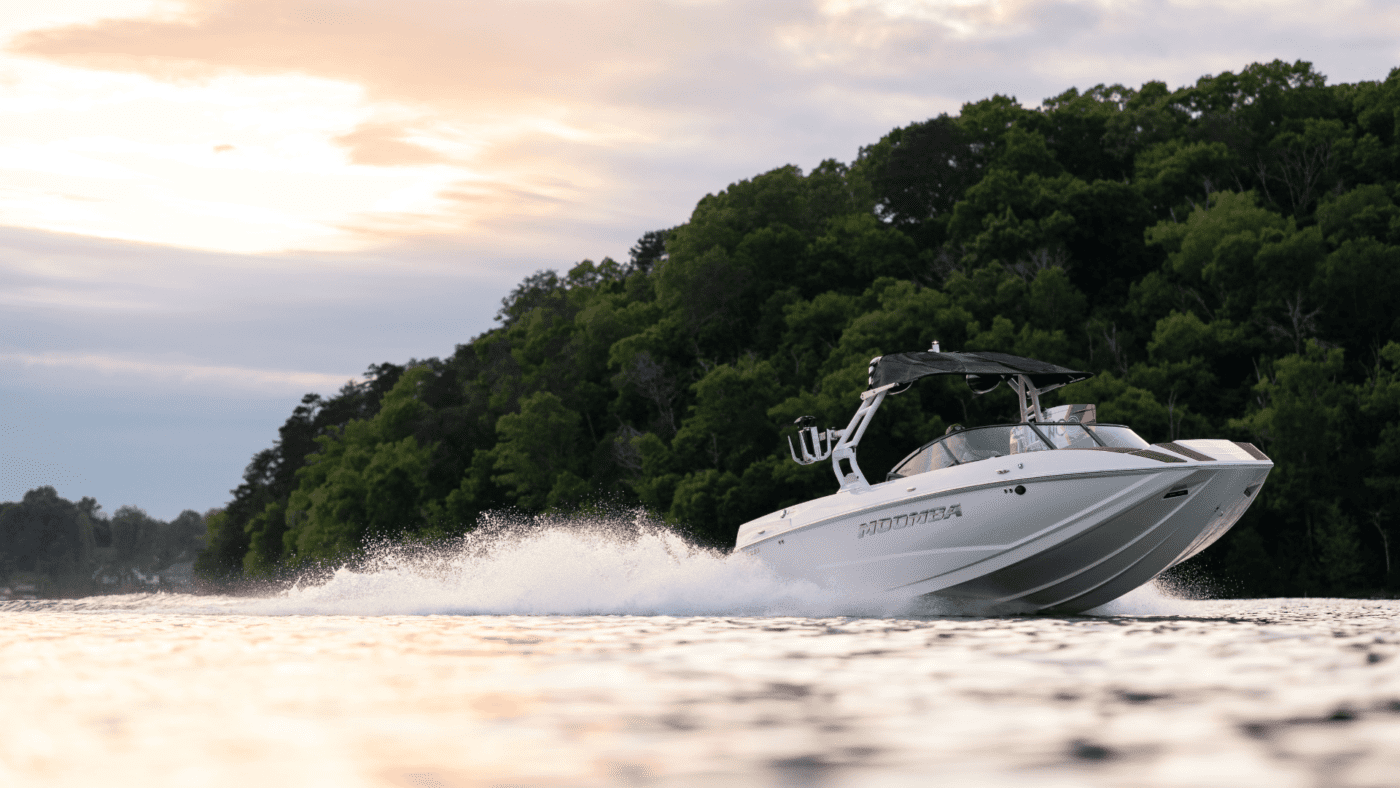 5. Purchase your boat from a trustworthy boat dealer.
There are many boat dealers around the country – your best bet is a local dealership as they're typically more invested in the community and in the longevity of the relationship with their customers. Visit several dealers to get a feel for how they treat their customers! Read reviews online and ask friends for recommendations. Choose an honest dealer who represents their brands with integrity and stands behind their products with a great service center.. Many dealers help with registration paperwork and offer maintenance programs for convenience so trustworthiness is important. Sticking with a reputable dealer means fewer headaches down the line.
Our team believes that the best days should not be when you buy or sell your boat but all the days in between making memories with friends and family. We hope these tips help you start your journey to finding your perfect fit and reduce the stress of purchasing your new boat. While these five tips are a great place to start, you may desire a deeper dive before making your decision. For more information or a personal consultation, visit your local Skier's Marine. Or check out our A-Z Boat Buying Guide here or on Youtube for more information.